ARTISTRY … from the HEART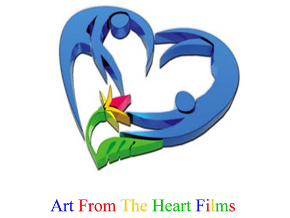 Regarding Personal Sovereignty, a query keeps popping up in the back of my mind, "how do I strengthen my Personal Sovereignty?"
Yesterday it came to me when I combined that question with, "what activity flows naturally and easily from the heart?"  Well, duh – A R T – h.e.A.R.T!  Yes, artists tend to dance to the beat of their own drum (heart beat). So I ruminated.
During the lockdown, I've heard from many of my friends about taking up former hobbies and projects that, heretofore, they hadn't the time to pursue. My friend, Lucy, had once again become the mad-potter, creating masterpieces from a lump of clay. Others I know are painting, sculpting, creating music, and so forth. I mean, really getting into it … not for money … for the sheer pleasure it brings to their Spirit. It's also an antidote to fear, depression, even anger – FEELINGS ex-pressed (pressed out) – go away. On the other hand, feelings of creativity and joy and pure personal satisfaction deepen our connection to our Personal Sovereignty.
OK, fair enough. BUT … I am not an "artist."  So… now what? What feeds my spirit? More rumination. Where do I feel like I'm "in my skin?" In my Heart … Feelings … Urgings …. Compellings … Promptings … Inclinings …. Wants … FAITH in mySELF and my process. Not knowing where this is going, not really giving a hoot in hell where it goes. I just WANT TO DO IT – to be IN THE FLOW … MY flow.
Clancie, my cross-fit trainer became my inspiration. She's happy – engaging our group, dancing around the box, encouraging us, intuiting how much weight is too much. We laugh a lot in our group. I think we come because Clancie is FUN (dancing with her Spirit) … and we follow suit. That's her artistry.
Still, fine for her, but what about me? More rumination. What's the activity that brings me joy? Follow the lifeshocks, Ann. Eldest of 8, peer coaching in third grade, degrees in social work,  psychology and behavioral science. OH! I love working with people – especially feelings – the real stuff of life.
Where does YOUR artistry bloom? (Finances? Gardening? Writing? Entertaining? Managing? Sleuthing? Bringing calm to a storm? Inspiring others?)