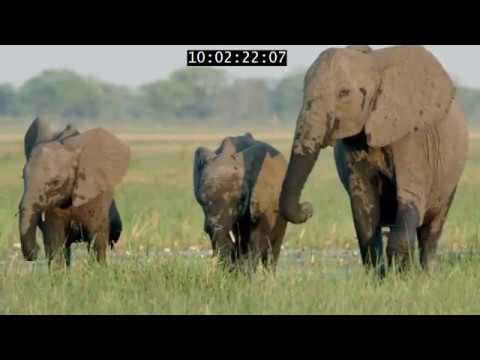 Scene: Day 3 of 5.5 days of backpacking in the Kalahari Desert, Botswana – 3 guys (all bush-wise), a Jack Russel dog, and me (50 years old, the novice) – with a 35 lb backpack, 3 blisters on one foot, 2 on the other, heat rash everywhere – "wading" across a papyrus bed to get to our lunch spot under some very shady trees – rare in the Okavango
Here's the thing about traversing this papyrus bed:  it looks easy. What isn't obvious is that under the top 2 inches of water, there is MUD – about 18 inches of muck. Which means – each step sinks into those 18 inches.That's the easy part. The hard part – pulling each leg out of the mud – SLLLOOOOOOOP. That takes effort. Repeat endlessly.
About one third of the way across, I'm exhausted. OK. New idea. How about spreading my weight out, not sinking so far into the mud by crawling on all fours. OK? The two guys ahead of me were almost across. ("Better hurry up. Don't want to be a hindrance. Gotta keep up with the guys. The guy behind me is probably rolling his eyes.")
Time to up my game. This HAS to come to an end soon. Right! "Cautious speed- crawling."  Ooops! Both arms disappear down the holes left by the legs of the guys in front. My backpack slides all its weight down on top of my head – nose and face now buried in the water. No leverage to get up. No breath.
What an ignominious way to die – drowning in a desert, in the middle of nowhere, with my butt in the air. Pitiful. Who dies like that? (So thankful cell phones were not ubiquitous then.)
Fortunately, the guy behind me had pity and plucked me up by my backpack, muddy face and all. Life goes on.
PS We lunched under a tree with a leopard's half-eaten kill up on a high branch. Meanwhile a herd of elephants wandered into the area. After awhile, one of the guys said, "the elephants are tired of waiting for us to move on. It's time to leave it to them." (I never want to argue with an elephant.) Only 3 pictured here. obviously having waded through the papyrus bed. In real life, there were about 8 or 10 who waited on us to vacate the shady spot.