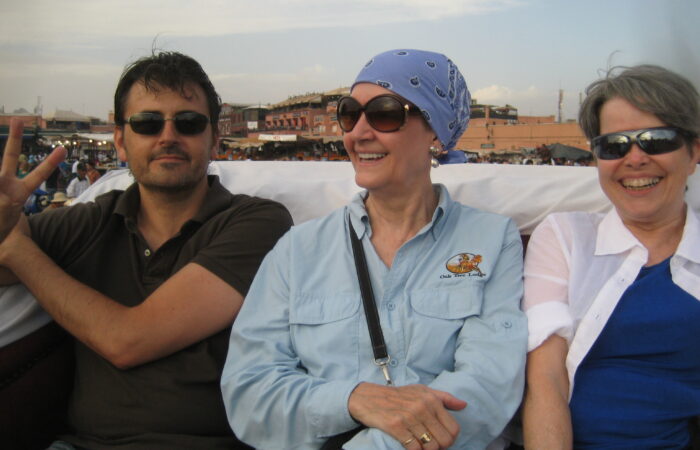 Scene:  The Souk, Marrakech, Morocco, Officially 99% Muslim
You'll see why religion is important in this post.
Valerie Burson and I were in the Souk. Since we had been limited to one carry-on suitcase on the airplane from Spain, we were delighted to have found a souvenir shop that carried lightweight and smallish souvenirs to take back as gifts.
Just as we were about to pay in dirhams, Felipe Gomez, our friend and the only male in our entourage of 5, came into the shop and asked what we were doing (a purely polite question, obviously). We explained (as if an explanation was necessary).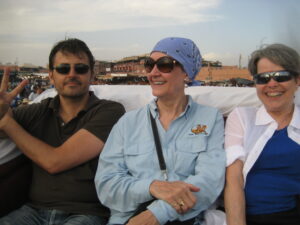 Without any reservation, Felipe turned to the shopkeeper and said, "These are my wives, they are not authorized to buy anything without my permission." (What wants to be noted here: Valerie is married, and we are both about 20 years Felipe's senior).
Valerie and I stood back and to the side in amazement. Felipe in the meantime carried on a chat with the storekeeper and reduced the amount we were about to pay by about half. Hmmmm.
It surely pays to travel with a world-wise male in a Muslim country.
PS Somehow I wandered off, lost my group. I was standing in the middle of one of the many alleyways, and a man I'd never seen before came out from one of the stores and said, "Your family is over there in that shop." How did he know? The Souk knows everything.