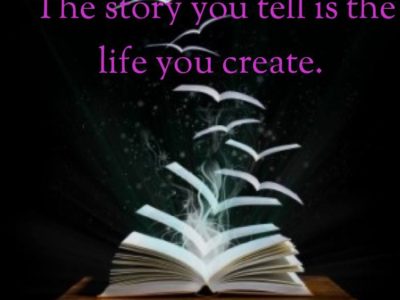 Why is it so easy to come up with all the things that are "wrong" with me, that I need to fix/heal/get over? And at the same time, claiming the qualities that I know are true and real is so much harder, embarrassing, un-owned.
There's an upside to "working on myself" – it can look selfless, noble, committed, virtuous, and even, may I say – saintly. Hey! I'm not perfect, but I'm working on it. Which, of course, leads to the downside – WHILE I'm "working on myself," it would be unconscionable and downright Rude to point out my flaws, to kick me while "I'm working on it."  The downside can allow, even promote, minimal progress. This is especially true when little progress is being made.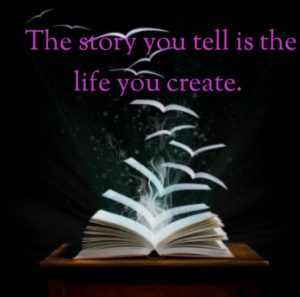 The biggest downside is that my focus is NOT on my birthright – my true and life-given qualities that are embedded in my spiritual DNA – my integrity, my ability to love and be loved, my unique talents and skills that are mine to contribute to the Greater Good. When I claim all that, my head is lifted (not navel-gazing), my heart is opened, and my compassion for myself and everyone else on the planet is expanded. Scary! but So Much More Exciting – and faster evolution.
So make a list of 200 qualities (yes, really) that you know are part and parcel of who you are when you are at your best, when your SELF shows up and makes a difference. Claim your qualities, notice when you've missed, course-correct, re-claim yourSELF.
Why not?