I am a big fan of adventuring – whitewater rafting, walking with lions, swimming with wild dolphins, backpacking in the Okavango, parasailing – generally exploring places I've never been, including living in Africa. A couple of weeks ago, Sylvia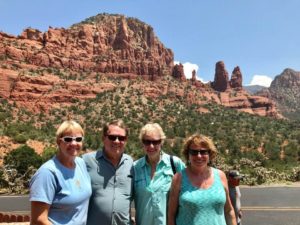 Hebert, Lavita Marks, Darrell Essary and I hiked around various "vortex energy centers" in Sedona. Another adventure.
Yes! Exciting! Testing my ability to address unforeseen challenges with curiosity and willingness and enthusiasm. How fun is that? Our planet is outrageously beautiful and exotic, so much to see and experience.
However, my most daring adventures are the ones that delve into my interior world – exploring my most sacred hopes and dreams, as well as my scary, dark places, where hurt and doubt lurk. Will I pursue my dreams as avidly and with as much commitment as I do my next adventure? Or will I write them off as Impossible Dreams? Will I challenge my death-dealing mental dragons with courage and commitment? Or will I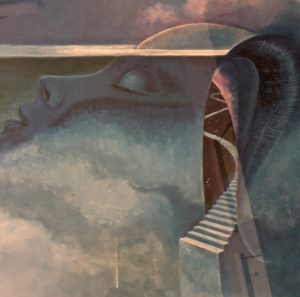 succumb to my own insidious lies and betrayal?
Adventuring in the exterior world seems easier, more fun, more exciting…even if less impacting. Adventuring in the interior world requires more will, more boldness, more steadfastness…more life-changing.
Spiritual Warriors adventure bravely into the interior world. I salute those Spiritual Warriors, the participants and team of the Power of Self Esteem Course in Sedona…they ventured into their interior worlds, smiting lies, rescuing truths, changing lives.
I loved being in your presence.